Leis, Tabaka and Rožanskaitė create compelling dialogues in Kumu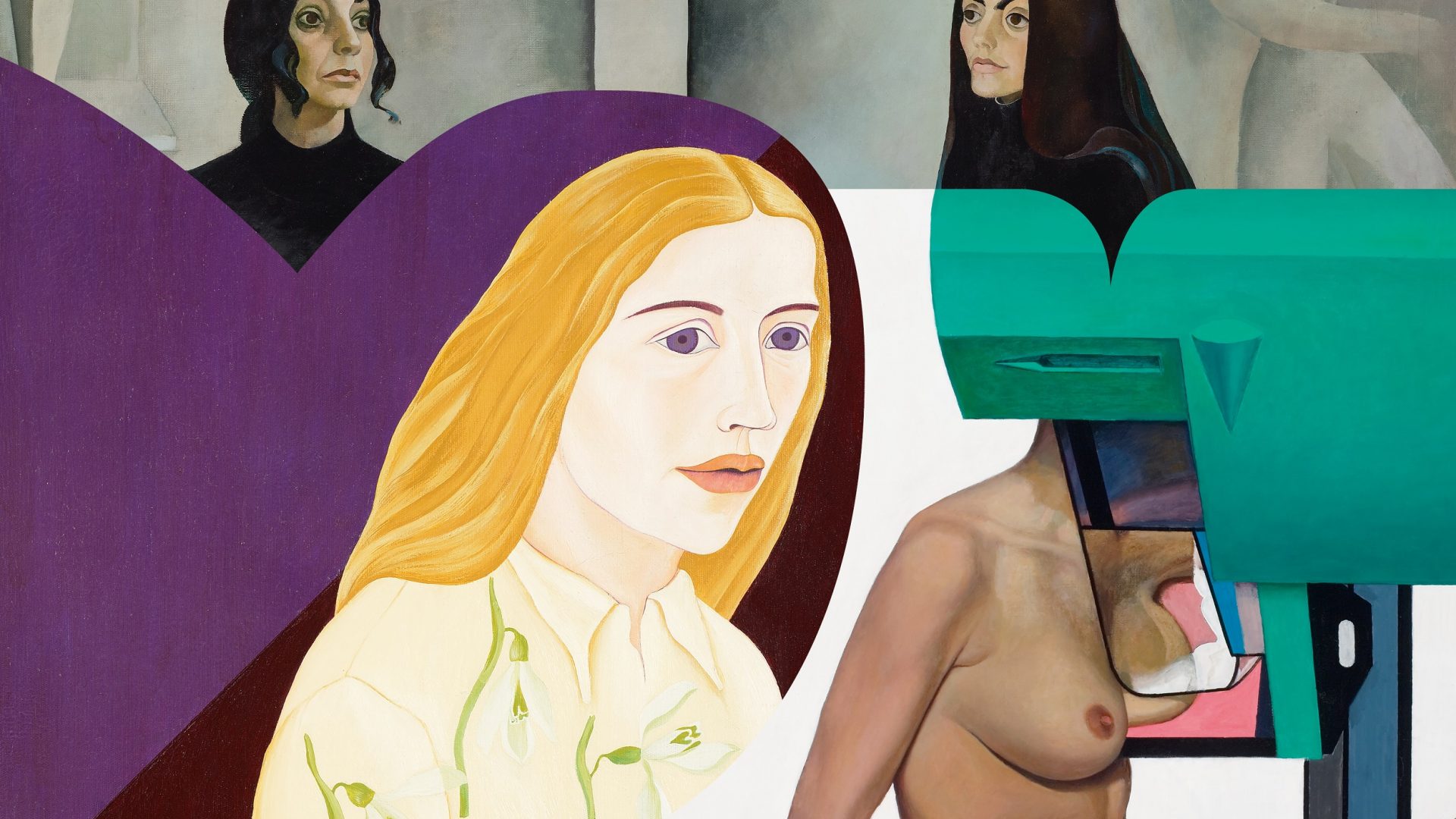 The exhibition Unframed: Leis, Tabaka, Rožanskaitė, opening at the Kumu Art Museum on 29 September, will bring together the works of three influential Baltic woman artists – Malle Leis (1940–2017), Maija Tabaka (1939) and Marija Teresė Rožanskaitė (1933–2007) – from the 1970s and the 1980s.
Leis, Tabaka and Rožanskaitė were exceptional artists in Soviet-occupied Estonia, Latvia and Lithuania, respectively, who challenged the rules of the art world of their time. Their oeuvres are characterised by non-conventional self-expression, as well as by original representations of their environments and reflections on being artists. They were active at the same time and their works create a compelling dialogue without being excessively similar. As far as is known, they were not acquainted with each other and are thus brought together for the first time through their works.
"The early semi-abstract images of Leis challenge the optic perception, while her compositions of plants and people in cosmic spaces subvert the hierarchy of life forms. Tabaka is known for her large expressive paintings, which are often inspired by filmic depiction. Rožanskaitė's works go beyond the frame literally and metaphorically, opening inner spaces of her assemblages. In some ways, Malle Leis's works form the glue that holds the three together: her early works connect well with Rožanskaitė's, and her later paintings with Tabaka's," explains the curator Anu Allas.
"The title Unframed refers to the boundaries that all three artists crossed in their works, but also to a new interpretative horizon that their works create for each other. Moreover, all three artists produced a significant number of images in which the (female) protagonist steps out of the picture or turns her back on the viewer, creating visual metaphors of leaving or moving on to a new territory. In other works, the artists played with multiple frames that shift the perception of a stable and uniform reality," the curator Laima Kreivytė adds.
The exhibition is part of the Kumu Art Museum's research and exhibition programme on Baltic regional art history, which aims to break out of national frameworks and find interconnections between the art histories of Estonia, Latvia and Lithuania. It also continues Kumu's initiative of highlighting women artists from all historical periods. This programme also includes the exhibition Through the Black Gorge of Your Eyes, which is open at the Kumu Art Museum until 5 November and explores the works of Estonian women printmakers during the same time period.
The exhibition is accompanied by public and educational programmes. Unframed: Leis, Tabaka, Rožanskaitė, which includes more than 120 works, is open on the third floor of Kumu until 25 February 2024. Beginning in April 2024, it will be on display in the Vytautas Kasiulis Art Museum in Vilnius.
Curators: Anu Allas and Laima Kreivytė
Exhibition design: Anna Škodenko
Graphic design: Tuuli Aule
Coordinators: Tiiu Saadoja and Anastassia Langinen
Works from the collections of:
Art Museum of Estonia, Tartu Art Museum, Estonian History Museum, Tartu University Art Museum, Narva Museum, Viinistu Art Museum, Latvian National Museum of Art, Latvian Artists' Union, Zuzeum, Latvian Art Academy, Lithuanian National Museum of Art, MO Museum, Lewben Art Foundation, Tartle Art Centre and private collections