Mikkel Museum shows the work of Honoré Daumier, the father of caricature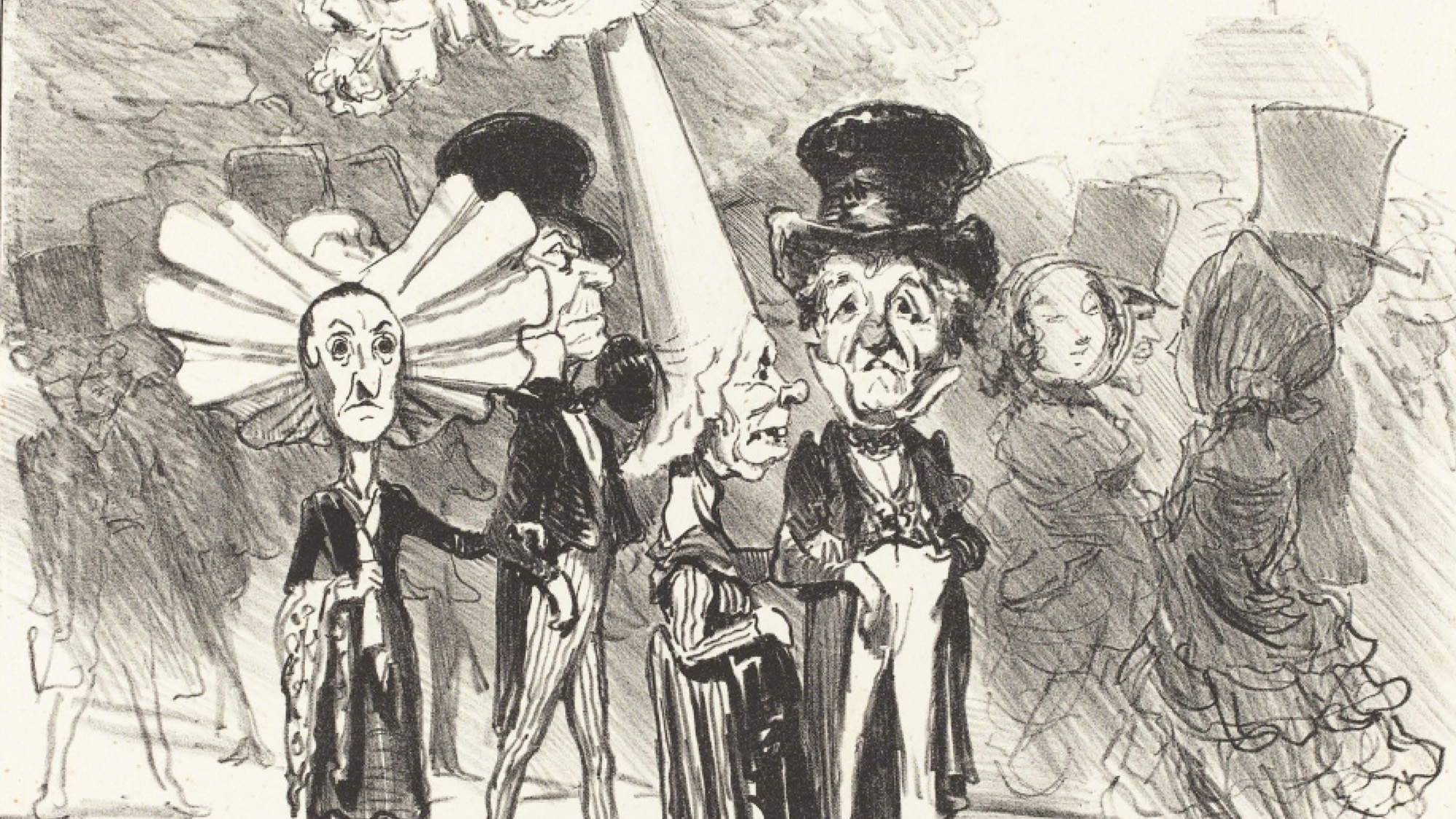 A new exhibition will open at the Mikkel Museum on 4 November, featuring over a hundred cartoons and caricatures by the great French 19th-century artist Honoré Daumier from the collection of Rolan Paul Firnhaber.
While several museums in Estonia have a few cartoons by Daumier – including the Johannes Mikkel Collection of the Art Museum of Estonia – the exhibition The Father of Caricature: Works by Daumier from R. Paul Firnhaber's Collection is the first opportunity in Estonia to get to know the artist's work in depth and detail.
The collector Rolan Paul Firnhaber owns the largest private collection of Daumier's prints in Estonia. Firnhaber (b. 1936 in Indianapolis) is an American cultural historian, anthropologist and scholar of prehistoric art, with a PhD in comparative religion and mythology from the University of Chicago. Firnhaber has lived in the Estonian town of Viljandi since 2010.
The curator Anu Allikvee says that Honoré Daumier was a remarkable artist who created innovative paintings and sculptures but made his living mainly as a caricaturist. "With his impressive oeuvre of cartoons and caricatures, which reached the masses through distribution in newspapers, he can be regarded as the father of caricature: a title also justified by the example he set in developing humorous pictures into socially and politically influential works of art. In Daumier's images, stylised to the point of being grotesque, the writer Honoré de Balzac saw almost Michelangeloesque, passionate and untamed traits, from which vivid and powerful figures emerged," says Allikvee.
As a supporter of democratic and republican views, Daumier always sided with the underdog – vulnerable social groups – and was not afraid to attack unjust and corrupt politicians. While scathingly critical and forceful on these issues, he approached common human weaknesses with empathy and a sympathetic smile, depicting the joys and sorrows of Parisians, the pranks of children and the overcrowding of the city.
In addition to exploring Daumier's life and work, the exhibition also raises the issue of artistic freedom, the artist's licence to create political and social satire. The issue is still relevant in today's society with its heavy bias towards political correctness, where satire in the press is often treated as personally insulting.
A special event programme featuring a creative workshop and tours of the exhibition will take place on 11 November, the anniversary of the end of the First World War, which is a public holiday in France (Armistice Day). This is a good time to reflect on the values central to Daumier's work – freedom, peace and democracy – and the importance of standing up for them.
The exhibition will be accompanied by a publication dedicated to Daumier's life and work in the form of a newspaper and a varied public programme.
Curator: Anu Allikvee
Exhibition design: Liina Siib
Graphic design: Külli Kaats
With the support of the Institut Français