New visitors' record at Kumu: The teamLab exhibition was visited by 95,000 art lovers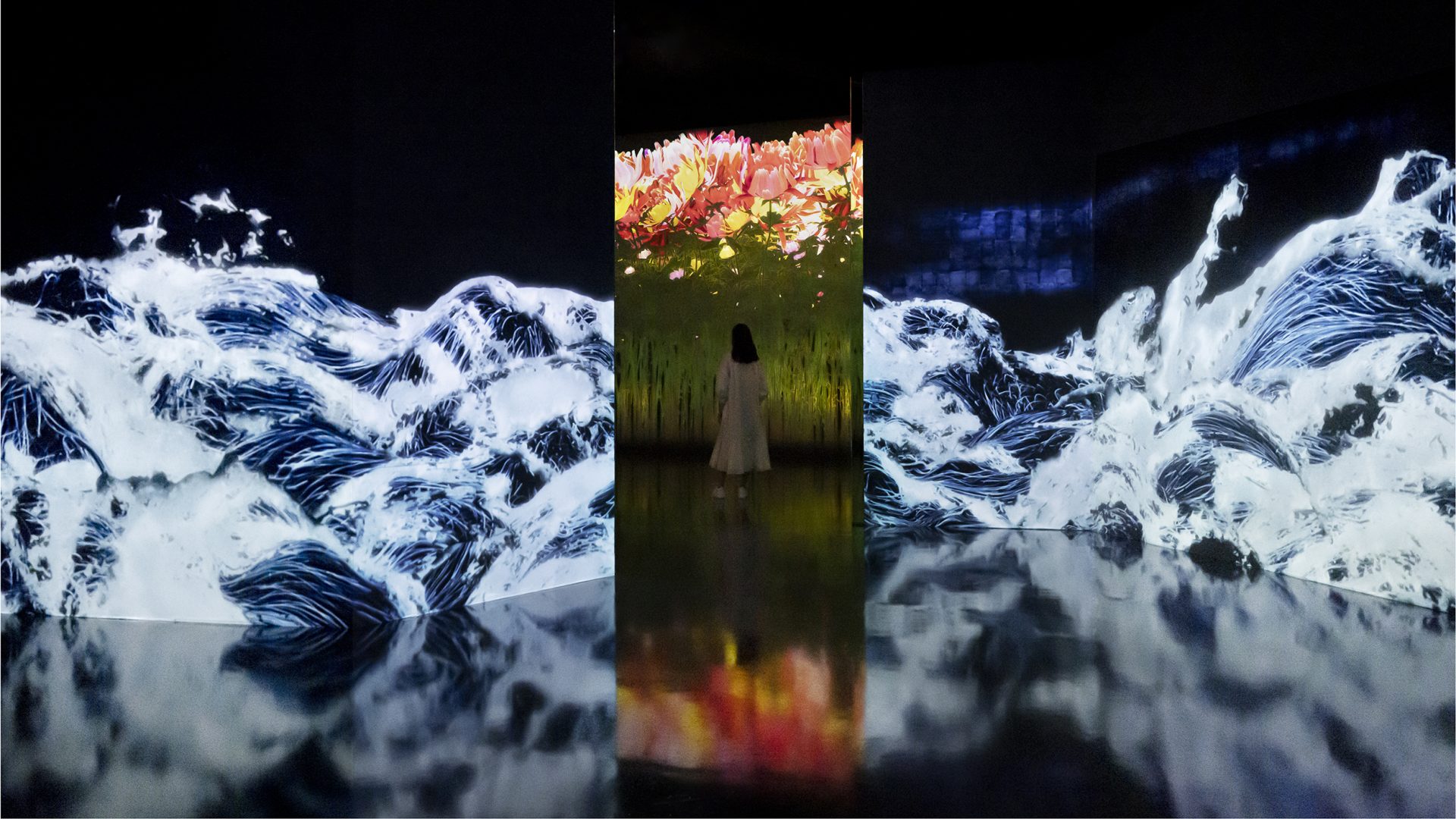 On Sunday, 7 May, teamLab: Impermanent Flowers Floating in a Continuous Sea, an international digital art exhibition, closed at the Kumu Art Museum. During the six months it was open, the exhibition was visited 95,000 times, which is a new all-time record for a temporary exhibition at Kumu and the Art Museum of Estonia. On average, 650 people visited the exhibition each day.
"Bringing such a large digital art exhibition to Estonia was quite risky, but we can now happily say that we met the challenge, i.e. the exhibition took place without any technical glitches and engaged the visitors. During this period, a very large number of families visited Kumu, with many of the youngest members of these families making their first visits to an art museum. We hope that this will become a regular activity and that they will visit our exhibitions again," said Kadi Polli, Director of the Kumu Art Museum.
The teamLab exhibition required an extraordinary three months to be installed last autumn. Now Kumu's Great Hall will be returned to its usual appearance, and the exhibition equipment will be sent back to Japan. As of 16 June, a new exhibition, Through the Black Gorge of Your Eyes, will open in Kumu's Great Hall.
Founded in 2001, teamLab is one of the world's best-known creators of digital art. The group is made up of representatives from different fields: programmers, engineers, computer animators, graphic designers, mathematicians and architects. Playing with the possibilities of modern technologies, teamLab's work combines art, science, technology, design and nature. Their compelling spatial installations have changed the way we think about digital art, have captivated millions of viewers around the world, and have found their way into many contemporary art collections.