The Adamson-Eric Museum is presenting a comprehensive overview of the metal artist Urve Küttner's rich and imaginative works of art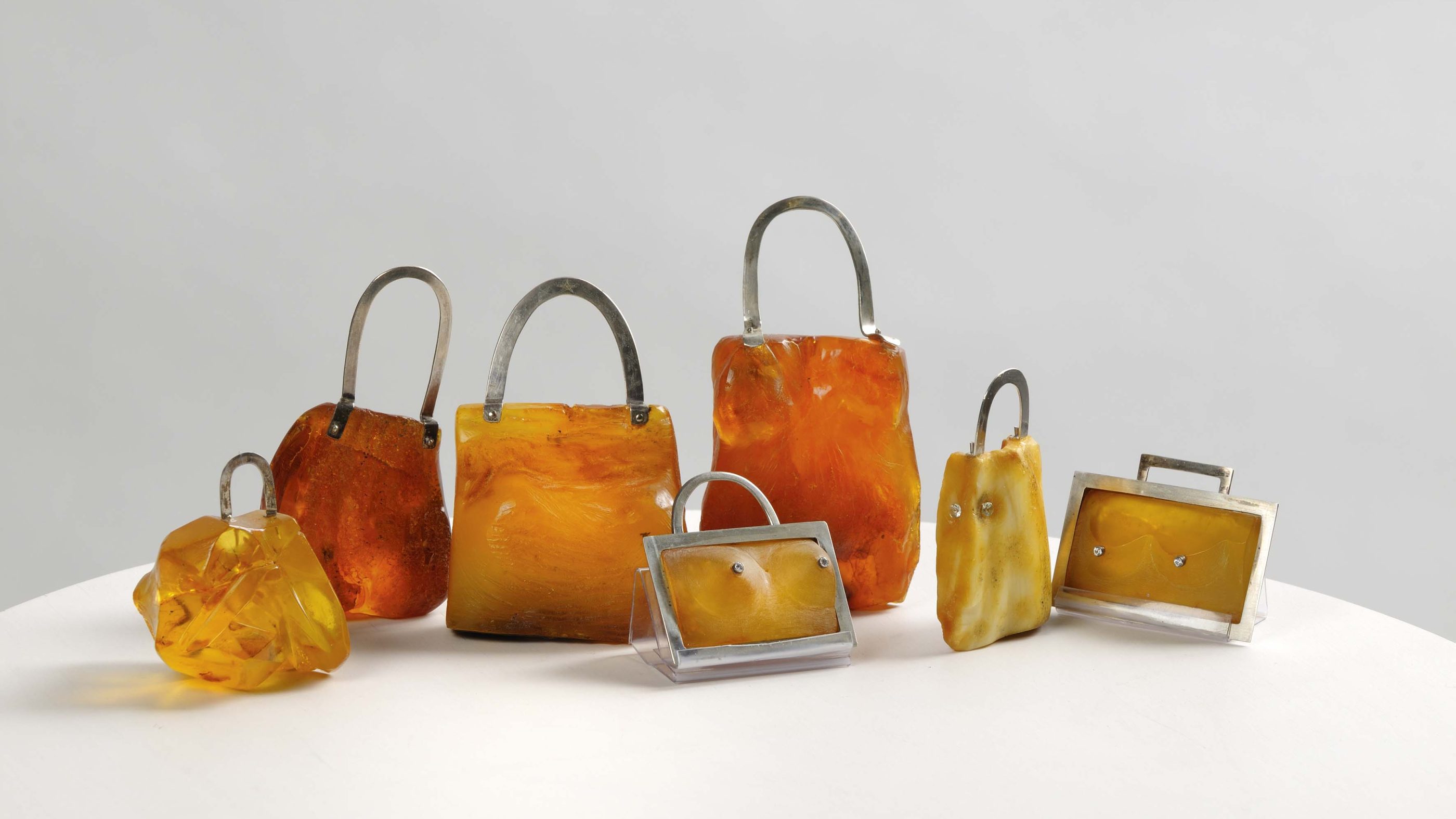 On 8 September, the personal exhibition Crystallisations by Urve Küttner (1941), one of the most versatile Estonian metal artists, will open in the Adamson-Eric Museum.
The exhibition will offer a glimpse of more than fifty years of the artist's creative pursuits. Besides fanciful free creative art which provokes viewers' inspirational contemplations, the exhibition will display several items of the Tallinn Jewellery Factory's series Elegant and Arnica, both designed by Küttner. These pieces of art definitely offer happy moments and the joy of recognition.
"In Estonian art, Küttner is a metal artist with an extraordinarily broad range; as a passionate and inventive experimenter, she has used a wide range of materials and techniques. All through her creative life, she has been fascinated by the shifting borders between different genres of art: her works include innovative industrial design, sculptural forms, delicate filigree-like art jewellery, conceptual projects, installations of jewels and monumental paintings of different stages of rust on metal. All of them are displayed at the exhibition," states Kersti Koll, the curator of the exhibition.
Urve Küttner graduated from the Estonian State Art Institute (now the Estonian Academy of Art) as a metal artist in 1967 and worked until 1976 as a designer in the Tallinn Jewellery Factory. Her famous cutlery series Elegant and Arnica represent the very best examples of Estonian industrial design. During the same period, Küttner began her active pursuits in free creative art, and started regularly displaying her works at exhibitions. Beginning in 1976, Küttner also worked for several decades as a lecturer at the Estonian Academy of Art.
Since the late 1970s, Küttner has worked intensively with plique-à-jour, which is technically very demanding and also quite rare in Estonian art. Besides gems and masterful silver filigree, Küttner has been fascinated by Estonian limestone, with its geological richness and compelling development.
However, the artist's real signature material is amber, which has inspired her because its development hides various layers of different eras, and its later folkloristic meanings and the unique colouring of every single piece have led her to create various sets of jewellery and conceptual series. Amber has been Küttner's main field of research for decades, and in 2022 she compiled a book on amber.
Küttner is mostly interested in jewels as powerful messengers. The turn of the century witnessed quite a radical change in her oeuvre: the artist started making refined conceptual jewellery installations, creating numerous meaningful connotations and presenting her jewels in dialogue with visual quotations from the history of culture and art. She has thus reviewed social topics relevant to her and created homages to people significant to her in both Estonian cultural history and the culture of the whole world. The most long-standing of these connections has been Küttner's creative dialogue with Paul Delvaux.
The year 2010 witnessed another significant change for Küttner, who has expert knowledge of different jewellery techniques. The artist has mentioned that she turned from her fragile silver threads to the rust of bog iron, creating monumental metal paintings with rusty surfaces.
Urve Küttner was presented the Kristjan Raud Art Award in 1998, and twice – in 2001 and 2016 – she has been awarded the Ede Kurrel Art Prize.
The exhibition is accompanied by public and educational programmes. A meeting with the artist will be held on 21 September, during the Design Night Festival (Disainiöö).
The works displayed at the exhibition come from the collections of the Estonian Museum of Applied Art and Design, the art collection of the Estonian Artists' Association, the artist's personal collection and several private collections.
The exhibition will remain open until 11 February 2024.
Curator of the exhibition: Kersti Koll
Exhibition architect: Villu Plink
Graphic designer: Külli Kaats
Acknowledgements: Cultural Endowment of Estonia, Estonian Museum of Applied Art and Design, the art collection of the Estonian Artists' Association and the private collectors who have agreed to display their items at the exhibition