Closer to the sky! Glass lift in the Niguliste tower
The Niguliste Museum's historical church tower is open to visitors via a lift that rises through four floors to a sky-deck, which is 50 metres above ground, where a unique view of the Old Town and Tallinn Bay opens up. An exhibition of church bells is open on the second floor of the tower, and the third floor is reserved for temporary exhibitions.
The viewing platforms, where the wind never blows and the cold never bites, can be accessed year round with a museum ticket. Riding the glass lift slowly through the various floors and experiencing the interior views of the museum is itself an experience. To explore the architecture and details of the tower in more detail, you can move between the floors using the historic tower staircase, which has been restored.
A wheelchair-accessible lift makes visiting the tower possible even for visitors with mobility difficulties. Guideways have been created for the visually impaired, and a tactile floor plan and model of St. Nicholas Church have been prepared.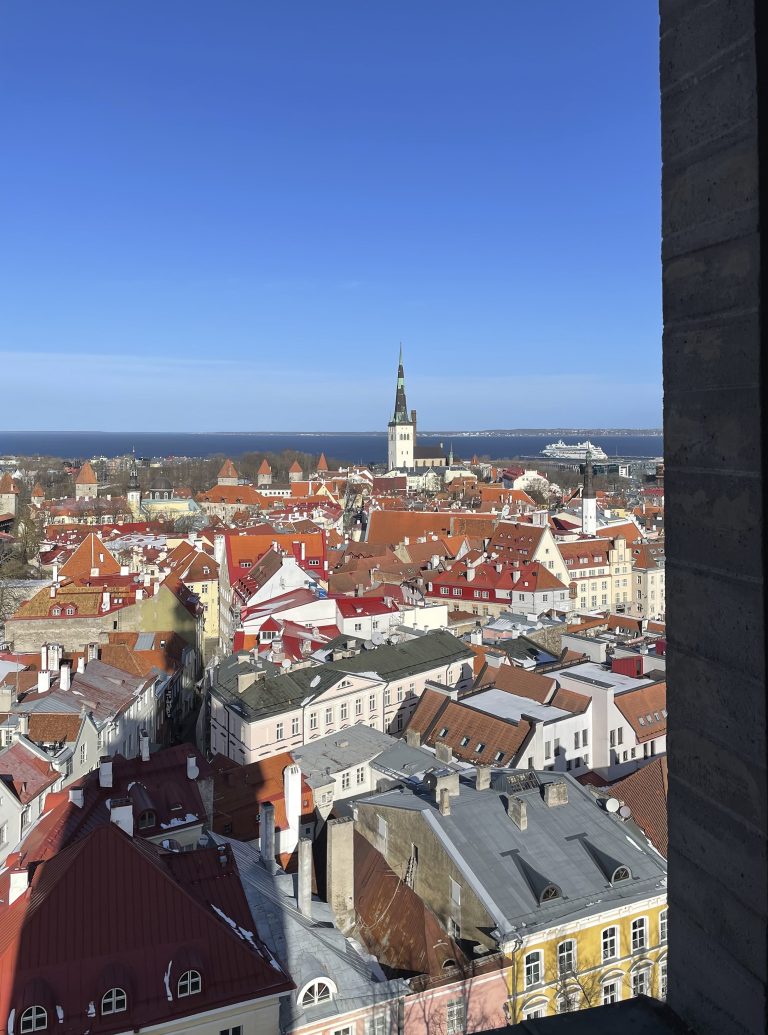 The Niguliste Museum re-opened on 11 March 2023, after a year of extensive construction work. In addition to extensive renovation work, the installation of a glass lift and the opening of various floors in the tower, the exhibition space in the Small Chapel was expanded. The museum's collection of medieval wooden sculptures is now on display in a gallery inspired by historic parish balconies.
Videogallery
Film about the renewal of the St. Nicholas' Church tower.
The following appear in the film: Sirje Helme, Chief Executive Officer, Art Museum of Estonia; Henry Kuningas, Leading Specialist, Division of Heritage Protection, Tallinn City Government Urban Planning Department; Tarmo Saaret, Director, Niguliste Museum; Liis Lindvere, KOKO architects; Ergo Lang, Member of the Board of Tarrest LT OÜ (contractor); and Merike Kurisoo, Curator-Programme Director, Niguliste Museum.
Concept: Art Museum of Estonia Foundation
Architectural solution and design: KOKO architects
Executed by: Tarrest LT OÜ
Permanent exhibition team: Tarmo Saaret, Merike Kurisoo, Kerttu Palginõmm and Juhan Kilumets
Designers: Villu Plink, Tuuli Aule and Külli Kaats
Interior Architect: Liis Lindvere
Hall graphics and solutions for the visually impaired: Priit Põldme
Tactile model of St. Nicholas' Church: Mikk Meelak
Supporters


Eesti Kunstimuuseumi Kunstisõprade Selts